WHO WE ARE & WHY WE DO THIS
Working as a team, our 100% volunteer group is dedicated to raising funds for the National MS Society. Through craft events, we create an enjoyable and social environment for our participants who so generously continue to support our organization and attend our events.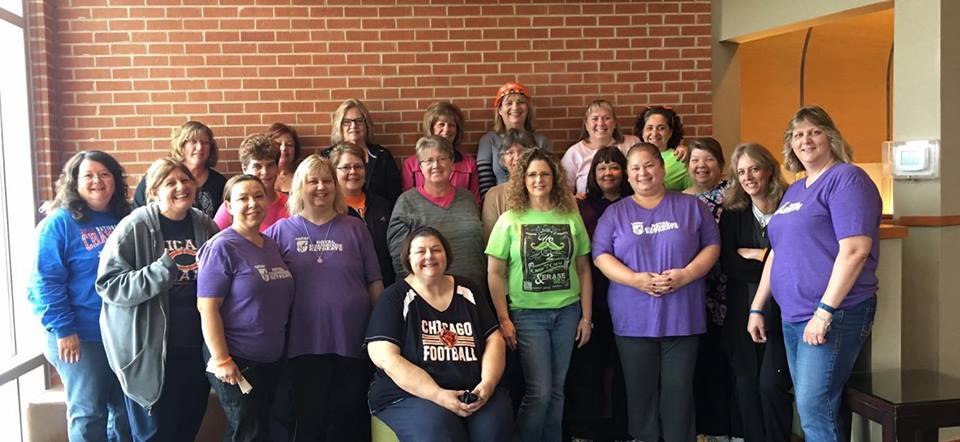 Founded by Laura Machonis, "Crop for a Cause" began as an idea which combined the hobby of scrapbooking that she loves with fundraising for the disease she has. Diagnosed with MS in 1997, Laura began volunteering for the Chicago area MS Walk. In 2007, she created "Crop for a Cause" and leads the #1 team (140+ strong) each year at the MS Walk.
See our listing on Guidestar
SHOP FOR A CAUSE: Choose Crop for a Cause when you shop using Amazon Smile and they will donate  a percent of your purchases to Crop for a Cause.
UPCOMING FUNDRAISING EVENTS
Lots of events coming up – be sure visit the Events section of our website for a complete list of upcoming events. Please note, we've changed the way you register for our events. It's all online, super information-filled and easy to use. Just click on the event and you're taken to a form with all the event details. Fill in your information and submit your online payment with ease. We'll send an auto-confirmation that your form and payment were received.
Stop by our Facebook page  anytime to see photos and results of our past events.
OUR 2019 VIP SPONSORS
Let's get Social – Like Crop for a Cause and Follow Us