SHOP FOR A CAUSE
Shop for everyone on your gift list this holiday on Amazon and a portion of your purchase will be donated to Crop For A Cause.
UPCOMING FUNDRAISING EVENTS
Fun Friday Craft Night – Second Friday of EVERY MONTH
We heard from many of our crafters and they want more chances to get away for a craft night. Well, how about every second Friday of every month? Join Crop for a Cause at Good Shepherd United Methodist Church in Bartlett for Fun Friday Craft Night. Make your donation to reserve your space today. Click here for reservation and event details.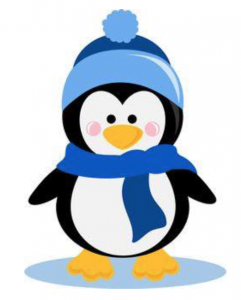 Kuhnie's Winter Escape- January 19-21, 2018
Join us for a fun weekend of scrapbooking and crafting at the Holiday Inn in Itasca, IL. This retreat includes a Swag Bag valued at $75, raffles, an opportunity to shop at the famous Bargain Area, and a fun game with free prizes. You're sure to have a good time. Click here for more details and to make a reservation.
March Madness – March 10, 2018
MAKE YOUR RESERVATION TODAY  – We're looking forward to our second annual March Madness event to be held in Roselle, IL in March. You don't want to miss this super-charged crafting extravaganza! Learn more.
EVENT RESULTS
Royal Scrapbooking- October 27-29, 2017
Another great Royal Scrapbooking event in the books. This past October, we had a great group of crafters for the entire weekend at the Hyatt Place Naperville/Warrenville and raised $1,745. View our event photos.
Crop & Inking with Julie
We had a blast at yet another twelve-hour day crafting day in Sugar Grove, Illinois, where we were pleased to raise $616 for our cause.  Thank you to everyone who came out and participated. See photos here.
Fill the Air With Hope 2017
A fun filled, thirteen-hour September day of crafting was held in Elmhurst, Illinois. This crafting event, hosted by Allan Morrison, sold out and we raised $3,529. Thank you to everyone who participated! See photos here.
Scrapbook Expo 2017
We had a great time at the Schaumburg Scrapbook Expo back in August 2017. Thank you to everyone who came out and supported the fight against MS! See photos here.
All About The Scrap
The 2nd annual "All About the Scrap" Weekend Retreat was a sold out success. A 4 day no frills weekend of crafting was held at the Hyatt Place in Schaumburg in July 2017. An amazing group of women gathered to socialize and craft and together they donated $5,165.75 to Crop for a Cause. See event photos here and keep an eye out for information on the next weekend retreat.
Walk MS
Thank you to all of our 2017 Walk MS Team Members for another great turnout. Look back here soon for photos and fundraising results.
March Madness Crop
Well, it was one 12-hour craft event packed with loads of fun, relaxation, goodies, bargain bins and great raffle prizes. Look back here for more result details and photographs. Thank you to everyone who attended and volunteered.
Cabaret for a Cause
Our first concert event was an overwhelming success. Everyone had a great time and people are still raving about the show put on by singer/actress Melissa Barber and her pianist Andrew Blendermann. Cabaret for a Cause presented a wide variety of musical genres and got the entire audience in on the act. Some more than others…check out the pictures. Thank you to all of our terrific volunteers and auction donors. And a big shout out to our Angel Sponsors Holistic Art Studio, Total Event Resources and The Business Press, and Venue Sponsor Durty Nellie's. We raised just over $3000 thanks to the generosity of our awesome audience. Thanks for helping us make MS a memory with this new Crop for a Cause event.

Why We Do This
Working as a team, our 100% volunteer group is dedicated to raising funds for the National MS Society. Through craft events, we create an enjoyable and social environment for our participants who so generously continue to support our organization and attend our events.
Founded by Laura Machonis, "Crop for a Cause" began as an idea which combined the hobby of scrapbooking that she loves with fundraising for the disease she has. Diagnosed with MS in 1997, Laura began volunteering for the Chicago area MS Walk. In 2007, she created "Crop for a Cause" and leads the #1 team (140+ strong) each year at the MS Walk.
Let's get Social – Like Crop for a Cause and Follow Us