Join our Walk MS Teams or Donate to the Cause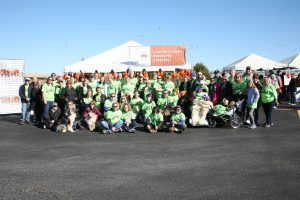 Walk MS 2019 is fast approaching.
And Crop for a Cause has two teams this year.
Our veteran, top-selling Chicago area team – Crop for a Cause AND
our new sister team in Cleveland, OH Crop for a Cause – CLE.
The Cleveland walk happens, Sunday, April 28th in downtown Cleveland.
Learn about the Cleveland team, join them or sponsor them here.
The Chicago area team will walk the following weekend on Sunday, May 5th in Roselle, IL.
Learn about the Chicago area team, join them or sponsor them here.
Thank you for joining us in walking and fundraising.
Together we will continue in our journey to make MS a memory.
Our 2018 Walk was a great success. See all the photos of our phenomenal team here.